Supporting Your Business And Helping You Overcome The Supply Chain
Challenges
25 Years of Experience in Marketing, Distribution, Manufacturing, & Freight Management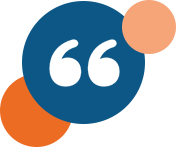 Consolidation and expeditious border crossing in our Mexican to US shipments – saved us $50,000 per year.
- Material Mgr.
Axis data analysis showed us $93,000 in annual savings they could provide.
- Purchasing Manager
Switched truckload to LTL because of varying shipment volumes and saved us $1,500 per week.
- Operations Leader
Saved our company $89,000 annually on domestic moves.
- Operations Leader
Provided our plant a more efficient logistics processing methods creating greater employee productivity.
- Plant Manager
Established milk run and eliminated three weekly LTL shipments – savings of $42,000 annually.
- Company Owner